How Distracted Are You?
Two weekends ago my son's lacrosse team was playing in the hail. At first the boys on the team we're all excited for the hail. They were jumping around and whooping and hollering. Playing in hail was a new experience for them and it completely distracted them.
The defense, which seemed particularly excited for the rare weather event, allowed 2 quick goals. These are one of the best defenses in the league. They have allowed the fewest goals for any team and held the top scoring team to a mere 6 goals. But during a hailstorm they allowed 2 goals in about 5 minutes.

So, what does this mean for you and your business? Find out more here!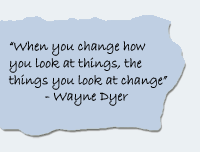 In case you have never had the privilege of playing lacrosse in a hail storm, I still wanted you to understand how easily we can lose focus.
Watch this quick TED Talk and learn a little bit about distraction and misdirection. Be sure to watch all the way to the end and see how you did.
Upcoming Events at
Colorado Coaching Company!